Silent Keys*
Fara Dwain Raulerson – KBØQBF
SK May 13, 2017
Dwain Raulerson, 69, from Bailey Colorado died at Vibra Hospital in Thornton Colorado on Saturday, May 13, 2017 at the age of 69. Dwain is survived by his daughter Carma Calhoun, son in law Kevin of Bailey Colorado, brother David and wife Candie of Westminster Colorado, brother Dwight and wife Pat of Broomfield Colorado and numerous nieces, nephews and cousins. He is preceded in death by his wife, Patsy and son David.
---
I served with Dwain/KBØQBF for several years on the PCRC board. I was encouraged by Dwain's previous emails that he was on the mend but it seems that it was not meant to be.
Dwain was the Treasurer for the club for several years. He was always concerned that the club's funds were accounted for very accurately and everyone be informed about what was going on with the club funds.
During that time I got to know Dwain as a PCRC member and as a reporting station for the Colorado Amateur Radio weather net and as a friend eventually. Through these associations I got to know Dwain on a personal level. I considered Dwain as a good friend.
Dwain was a very big guy physically but a very gentle and compassionate man.
Dwain and I discussed many things over the years, from sour dough bread, to weather, club business to some personal matters. We haven't talked much in the past year but as I look back I cherish our conversations. I always felt I could discuss anything with Dwain and I think he felt the same way.
I miss Dwain very much.
73's
Brian/NØVSA
For years I enjoyed listening for Dwain on the radio every morning when he would turn in his weather from "Bailey Number Two" on the o Weather Net. He had been a baker for King Soopers earlier in his career, and as I spent 20 years with KS in the stores, we knew quite a few of the same folks. We used to talk about baking, and Dwain provided us with recipes from time to time; so now, several of the weather net folks (weather nutters) are devoted sourdough bread makers. We also used to look forward to seeing Dwain and Patsy at the Weather Net Picnics some years back. He sure will be missed.
Gary, NØERG, Net Manager, Colorado Amateur Radio Weather Net.
---
Eugene R. Bova (Padre) – WØWPD
SK 7/26/2016
From Brian NØVSA:
I miss him very much. He had a very big impact on me and I am still trying to deal with it.
From Pete NEØT:
Padre, an iconic ham and friend to so many.
From Dan WØDFU:
On a web page on our site under testing and accommodations Padre had written about the first testing for my Tech test. He wrote about the testing and the VE teams dedication and commitment to adapting the testing to the requirements to the person being tested.
I found his dedication, professionalism, commitments to the team, the test process, at the utmost highest levels of courtesy and expertise. His confidence in the team, and the support he extended in the testing environment exuded graciously with comfort.
I was fortunate to have him conduct and lead the various teams for all of my testing, Tech, General, and Extra Class licenses.
I enjoyed his directness and sense of humor. Sometime not being short of material to discuss on the weekly net, as far as I am aware, he still holds the repeater time out timer crown.
Padre had a way of instilling his passion, and confidence in his determined excellence in matters which concerned the radio clubs performance and involvement in community.
From Daniel NØBN:
I first met Padre in March 1999 at the VE session for my Technician license. I thought I wanted it just for emergency communications for Y2K but soon fell in love with CW and before the end of the year passed all the tests to get to Extra.
It seems we had somewhat similar personalities in some ways and enjoyed good natured ribbing of each other over the years. We sometimes teased each other about "harassing" the other and generally enjoyed the back and forth banter (although I do think we occasionally got on the other's nerves!).
When I called him on the phone, I always knew if it was before or after 1800 since he would precisely say "Good afternoon" or "Good evening" as the time required.
Even though I'm not a Believer, I listen to a lot of Catholic Shortwave radio in the summers at the fire tower and enjoyed asking Padre questions about Catholicism and hearing his answers. One of my favorites EWTN personalities was Father Benedict Groeschel who Padre also appreciated and had met (at least) once.
Finally, although I'm sure some in the club knew, I really wasn't at all aware of how sick Padre was in his final days, weeks and months. It seems he wanted to keep a fairly low profile in his illness. This was in keeping with a brief discussion we had during and shortly after Pope John Paul II's final days. I told Padre I rather appreciated the fact that John Paul apparently wanted to die almost publicly, thereby perhaps expressing the idea that dying was natural and inevitable, and not necessarily anything to be hidden or ashamed of. Although we didn't discuss it in detail, I got the impression that Padre either disagreed about the public part or at least was somewhat skeptical. This issue is something we all will face in our own way and time, and it seems Padre chose to be more private. No criticism of his choice is intended.
I very much enjoyed Padre as a comrade ham, personal friend and occasional counselor, and will miss him.
73 de Daniel N0BN
---
Jack Frank – WØDSV
SK 12/4/2015
From Sharon Heck NØDSV:
With a heavy heart, I must pass on the news that Jack Frank is no longer with us.
He experienced a stroke Friday evening and passed away overnight. He was a huge supporter of the HAM Radio and burro racing communities and he will definitely be missed. Speaking for myself, I probably would not have gotten into this hobby without his support and encouragement.
From Brian Thomas NØVSA:
I am saddened to learn of Jack's passing last night.
Jack has been a very important part of the Ham Radio community, the scanner community, the V.E. team and more specifically the Park County Radio Club for many years.
Jack has been battling with serious medical issues for the past several years. Each battle Jack faced with a quiet dignity and fought on. This last battle proved to be too much. But I am sure that Jack faced it with his usual quiet dignity.
I am sure that many of you have memories of Jack. I would encourage you to feel free to post them here on the reflector and share them with everyone if you choose to.
I will miss you Jack. I will forever remember your long telephone critiques of the posting of the Agenda and the Minutes for you to put on the website. Many times I was aggravated but the lessons that you taught me have finally sunk in, for the most part. (For those of you that emailed with Jack frequently know that he loved to use little smiley faces.)
73's Jack
Brian, NØVSA
From Ray Thompson WØIVB:
Will miss you Jack, looking forward to seeing you at the burro race in the sky. de Ray W0IVB
From Mason Lee KDØZTQ:
Jack had a positive impact on me and I was glad to know him for a short time. I grieve with all of you.
From Connie Krajcirik WØSNO:
All,
It is with a heavy heart that I let you all know that Jack Frank, WØDSV, has passed. He was a great contributor to the HAM Radio community and the Burro Racing community and will be greatly missed.
73, Connie/WØSNO
From Steve Hart KØUEM:
The one comment I would like to say about Jack was I always looked forward to seeing him at check point 6 in the Leadville burro race. He always had words of encouragement and every year he would say "you just got a mile or so to go, keep it up Steve". Going to miss him.
KØUEM/ Steve
From Don Kramer AAØBZ
My history in ham radio in the high country goes back many years including participating in the Burro races at most check stations when the races went over the pass one way one weekend and the other way on another and the original running of the Leadville 100. My family had a sites at the fishing resort located at the upper Twin Lakes where I spent some wonderful times with my two sons and the family. My uncle worked in the 30's at the Climax mine. Boy did he have stories about weekends in Fairplay by going over the pass.
I purchased a RV campsite at the Campground Of The Rockies with my oldest son in 2005 and have since added 3 more (side by side) for a family summer vacation spot. Great HF site. 10000 ft. NO QRM. I have never been able to access the PCRC repeaters but did join the club to support Ham Radio in the County.
While playing around on GOOGLE I saw the PCRC Web Site and noticed the remarks by Jack about his APRS experiments with trackers on the Burros. We got together and I bought a Byonics AIO tracker and we added it to the effort. Had problems and he found out the battery packs could not stand the Burro Stride vibrations and disconnected. Also some mistakes in the software programming (Our error)
After Jack spent many hours, these problems were solved by his knowledge and ability to make things work They have performed well these last few years. I added two more trackers to the collection and two portable Digipeaters for his use ( he found a power short problem I missed.) Since then they have performed well. He was extremely DEDICATED to ham radio. This equipment is in storage now but is available for future use if needed for a qualified event if it is used in his memory.
Don Kramer AAØBZ
---
Ed Espenschied – KBØWRY
SK 4/16/2015
Ed passed away in an Aurora hospital. He treasured his Ham license and was a member of PCRC for almost 20 years. He had been sick for an extended period.
Graveside services/interment were planned to be on Saturday, April 25, 2015 at Horn Cemetery at 11:00 A.M., presided over by Father John Auer, KBØUMU, pastor of Saint Mary's and PCRC member. Due to heavy snow drifts in the cemetery the ceremony has been re-scheduled to Saturday, May 2, 2015 at 11:00 A.M.
The interment did not occur on 4/25, but it has now been confirmed for 5/9/15 at 10:00 A.M.
The cemetery is about a mile North of Crow Hill, North of the Loaf and Jug on the East side of 285 with iron fence.
---
Steve Finch – AIØW
SK 8/18/2014
Steve passed away in Florida where he had been living with his wife Sally for the past 3 years. Steve had been a member of PCRC and ARES D6, and was an active and strong supporter of ham radio all his life. He will be missed.
Steve's widow, Sally, has arranged a Memorial Service for Steve at the Crow Hill Bible Church on Saturday, October 4, 2014 from 1-4 p.m. Crow Hill Bible Church is located at the top of Crow Hill near Bailey. Turn onto County Road 43A approximately 5 minutes from Pine Junction. There is a Loaf n' Jug there. Make an immediate left at the Loaf n' Jug and then drive to the church. Per Nancy, KØNNC.
Bill Hensel AAØRQ. Wow this blows me away. I used to see and talk to Steve over at the Cutthroat Cafe. The Arapaho Radio was surely comprised of some of the very best operators any where to be found. I met Steve at the Christmas Club get together, he sat and talked to Tina and I most of the time we were there. I can't remember Rick's call who was a member of the Arapaho Radio club back in the early 80s and Rick was a member of the Metro State College Ham club of which I was president of. Steve told me that Rick had passed away and I was shocked.
Steve was a great CW operator and a very good Qrp man…there aren't many hams like him left any more. This is a great loss to the hobby.
God bless his family.
72 to Steve from another cw man and Qrp operator.
---
Dolores Hart – KBØEKH
SK 6/13/2014
Memorial services were held on Thursday, June 19th at 3:00 PM at Newcomers Funeral Home, 901 S. Sheridan Blvd., Lakewood, CO. (303-274-6065).
From Don AAØBZ:
When I was Jefferson County Red Cross Communications Director and a Communications Support team member with state RACES, I remember the many times we would call on Neal KØUEM (SK) for his expertise in emergencies. He was always available and ready to go. We participated in every kind of call out from burro races to state wide disaster drills. Dolores was still working but supported us when she was available. Neal, my wife KBØDFT (SK) and I along with the Ten Eykes traveled with a Lieutenant from the Leadville Fire Dept in setting up the route and stations for the first Leadville 100 from Leadville over Hope Pass into Winfield. We did several races until commercial radio took over. There have been very few Husband and Wife teams that have served the hobby so well and they should be remembered. We did many burro races many years ago.
From Brian NØVSA:
I have two wonderful memories of Dolores.
The first is when I had just become a member of the PCRC and I think President of the Club and we were going to celebrate Padre's birthday. Dolores had called me to discuss celebrating Padre's birthday. I had no idea what a character she could be.
Dolores managed to convince me that Padre was going to be 100 years old on that birthday. At the time I didn't realize what a jokester she was. Padre had to straighten me out and let me know that he was not quite 100 years old. Dolores got a good chuckle out of that!!
The second favorite memory I have of Dolores was during the first burro race that I worked in Fairplay. My wife Laurie and I were working Checkpoint #3. After several hours here comes Dolores in her car to check on Laurie and I. It was a hot day and Dolores had the A.C. on in her car. She came and sat down and started chatting and after about 1.5 hours I realized that her car was still running. When I asked her if she would like me to shut it off she didn't believe me that the car was still running! She thought I was trying to get back at her for the 100 year old birthday joke.
Dolores Hart was a woman that was full of life and brought a lot of life to me and made me realize that I shouldn't take life too seriously.
I have truly missed Dolores in my life and think about her quite often.
From Daniel NØBN:
I can't immediately think of any particular specific interactions with Dolores but my memory is of how much I simply enjoyed her presence.
I enjoyed responding to her and Neal's requests for help with the Burro Races whenever I could. She got me a "Get Your Ass Over The Pass" t-shirt when I asked for a special favor.
I enjoyed her tart and irreverent sense of humor when she routinely objected to something at club meetings, and her banter with Padre and others in the club. She loved Neal and missed him very much after his passing. It was my pleasure to visit her and Neal a few times when they were hospitalized, and near the end of Dolores' life.
From Jack WØDSV:
Both Neal and Dolores Hart have been very instrumental in my learning about Ham radio and community service. They encouraged me from the time I first got licensed, and gently pushed me a bit from time to time to get more involved. They showed me what was involved in all aspects of the burro race support, and supported my idea of using APRS for tracking burros. They introduced me to HF radio, by letting me use their equipment to make contacts during the special event for the club's 10th anniversary on 5/22/05. They also 'pushed' me into becoming a club officer in 2006 :-). After Neal's passing in 2009, Dolores continued to assist Sharon and me to become better able to continue the burro race communications support. I owe a lot to Neal and Dolores! May they rest in peace.
From Padre WØWPD:
Grand Opera has had its Grande Dames over the years … outstanding Ladies of voice, quality and dedication.
The Park County Radio Club has had only one Grande Dame over the years — ever since its birth in 1995.
There is only one lady in the PCRC who qualifies, in my opinion, as Grande Dame of the PCRC: the late Dolores Hart, KBØEKH, who had been a member, along with her late husband Neal, KØUEM, since the beginning of the PCRC.
Both Dolores and Neal served as VEs from the beginning as well. Dolores didn't 'need' to be elected to club office …she was present at nearly every meeting in her own quiet way promoting the club's work and involvements. Well, I say "quiet," except when votes were being taken on a motion. Almost invariably — for humor sake —she'd vote in the negative. Soon the presidents learned to look to Dolores for her perennial "NO" vote. Everyone laughed because we all knew it was for fun. We looked forward to it.
On the practical side we must mention her perennial willingness to accept responsibility for organizing and serving the food, decorating for the Christmas luncheons and other events. She had a wonderful way of enlisting others to come, bring food and enjoy the day. She worked at it.
While testimonials in many other cases often say, "we will miss ……" we now say: WE ALREADY MISS HER!
---
Milton G. (Mac) McGreevy – KBØRVU
SK 12/17/2013
Mac and his wife Elaine, KBØRFH have been long time active members of PCRC. Further information will be posted when available.
---
Cliff Walls – KAØECB
SK 2/5/2013
Clifford Elijah Walls, age 84, passed away Tuesday afternoon February 5, 2013 at Lutheran Hospital in Wheatridge, Colorado surrounded by family. Following a private family viewing at Aspen Mortuaries, friends were welcome to attend a public memorial service celebrating Cliff's life held at Centerpoint Community Church in Arvada, Colorado on Saturday February 9 at 3:30 p.m. In lieu of flowers, Cliff would have requested memorial contributions to the Prostate, Lung, Colorectal and Ovarian (PLCO) Cancer Screening Trial via the University of Colorado, Health Sciences Center.
Thank you for sharing his life with us!
Dan and Cayt Walls (Edmond, OK)
David and Mary Walls (Arvada, CO)
Frank Bartow (Las Cruces, NM)
Carl and Lauren Walls (Del City, OK)
Chris Walls (Edmond, OK)
---
Susan Ryon Lambert – KA4FCD
SK 12/17/2012
Susan suddenly passed into the arms of The Lord on December 17, 2012. She was 66, and a resident of Como, Colorado.
Susan and her husband Frank WB4CIW were founding members and officers of the Park County Radio Club in 1995. Susan also, along with Frank, was a member of the PCRC VE Team.
Born February 24, 1946, in Scotia, New York, her parents were Eugene E Ryon and Dorothy Harnischfeger. She married Frank P. Lambert IV, October 28, 1977 at Ft. Caroline Christian Church in Jacksonville FL. She was a graduate of The Albany Academy for Girls. Her education included Computer Programming, she was an accountant, and was an 18 year Property Manager for Public Storage, Inc. before retiring in the fall of 2011. Susan was an accomplished seamstress and her hobbies included sewing (life size toddler dolls), and computer programming. Susan was a FCC licensed, Amateur Radio Operator and held the General Class call sign of KA4FCD for 33 years. She was a 33 year member of the Navy/Marine Corps Military Auxiliary Radio Service (MARS) and held the call sign NNNØZIW for 33 years. She held the administrative positions of Assistant to the Coordinator for Afloat Operations for 10 years, and Assistant to the Colorado State Director for 10 years. She was appointed to the position of Associate status (MARS) for the past Thirteen years.
Susan and her husband purchased land in the Elkhorn Ranches and built their home in 1992. They realized their dream of retiring and living there full time on September 15, 2012. Susan leaves behind her husband of 35 years, Frank P. Lambert IV WB4CIW and her three children, Scott E. Lambert, Frank P. Lambert V, Eric P. Lambert, and her two sisters, Dorene Dahoney, and Jeanne Miro. Services for Susan will be at Fort Logan National Cemetery during the week of August 4, 2013, exact day to be determined.
As a two time recipient of kidney transplants, organ donation was very important to Susan and, upon her death, she too was an organ donor. For more information about this gift of life, please go to http://www.donoralliance.org.
---
Patsy Raulerson – KCØIPB
SK 9/3/2012

(Click on picture for larger image)Patsy was the wife of Dwain, KBØQBF and a PCRC member for many years. Several PCRC members attended the memorial services on Sept. 8.Patsy and Dwain were married on July 24, 1969 and celebrated their 43rd anniversary in 2012. She was first licensed in 2002 and only missed one question on her Technician License test.In addition to her other activities and interests, Patsy was a home health care worker for many years and loved bluegrass music, especially that of Doc Watson.
---
Jim Mavity, WØMAV
SK 8/10/2012
Jim got his license in the unusual April VE session in 2003, postponed from the usual March date due to the blizzard of 2003. He and his wife Pam, WØELF, were founding members of DSV – Disaster Support Volunteers, Inc., and were active in PCRC and ARES D6.
Several PCRC members attended the celebration of Jim's life on September 8.
He will be missed by many.
---
Reece Arnett, KBØWGM
SK 6/18/2011
Reece was a member of PCRC from its beginning in 1995.
Thanks to Bob Dotson, KDØBRA, he was able to enjoy using Ham Radio until almost the day of his death.
---
George Trujillo, KØEZX
SK 5/8/2011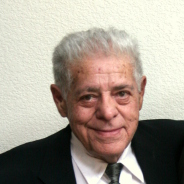 George received his license in 2000 (KCØIPC), and upgraded to Extra in 2002 (KØEZX). He was a regular on the weather net and an active supporter of the burro races for many years.
George had many interests, most important to him was the study and sharing of scripture. Other interests included fishing, gold panning, and oil and water color painting.
George is survived by 3 sons (George Jr., Dennis, and Anthony) and 3 daughters (Christine, Paula, and Laura), as well as 13 grandchildren and 8 great-grandchildren.
---
George Cowan, NØQJY
SK 12/4/2009
Unfortunately,
We have been unable to locate
a photo of George.
If you know of one,
please email
w0dsv@ab0pc.org
George was a long time member of the PCRC, and was always the first to renew his membership each year in May or early June. In the past he assisted with the Burro Races and the "100," even before he earned his Ham ticket. He was also involved with many other civic causes and was well known and well liked.
"George Cowan, NØQJY was one of my first ham radio contacts. He lived in Leadville and I in Redhill Forest (south of Fairplay) and we used 2 meter simplex many times on just 5 watts. George always liked to see how little power it took getting over under or around Mosquito Pass, it always amazed me. George was a true night owl and I'll miss our late night QSO's on the 146.520 repeater as he called it. George was never far from the Leadville burro races. Judy and I will miss his frequent visits to our often remote check station. He also notified the Colorado Connection folks of any repeater problems up in the high country.
73 de Ray, WØIVB"
---
Neal Hart, KØUEM
SK 3/30/2009
Neal was born in Mendota, Illinois on May 5, 1924. He spent his childhood in Illinois. Neal married Dolores on September 29, 1943. They were married for 65 years. Their son, Steve, was born in 1950 and in 1951 they moved to Colorado.He enlisted in the Army-Air Force in July of 1941. He was a radio operator mechanic and went over seas in 1944. He spent time in North Africa, Iran and Iraq. He returned to the United States on Thanksgiving Day 1945.
Neal was an electrician and specialized in circuit boards and motor controls. He was a member of the IBEW Local 68 for 50 years. He taught motor control classes at the Opportunity School in Denver.
He was a ham radio operator for 50 years. He helped with communication rescues, MARS, and ran communications for the Colorado Pack Burro Races and the Leadville 100 for many years.
His hobbies included building a beautiful cabin from the ground up, flying and 4-wheel driving.
Neal was very outgoing, thoughtful, kindhearted and considerate. He was a devoted husband, a loving father, grandfather and great-grandfather. He will be missed.
---
Bob Whipple, NØFCR
SK 12/30/2007
Article by Bob Here
---
Ted Cross, NØIAK
SK 4/1?/07
(Click on picture for larger image)

Ted was originally from Barrow-in-Furness, UK and had dual citizenship. He was living in Fort Collins and working at Hewlett-Packard when he passed away. Ted was active with the CRA's repeater maintenance crew.
---
Norm Clark, W9IUR
SK 1/12/2006
Norm was a member of the PCRC for ten years, and a member of the PCRC VE team since it's inception in 1995. He was also involved in ARES and emergency communications over these years.
---
James Tingle, KIØQI
SK 10/29/04
James was a PCRC member and also Weather Net reporting station, and owned the Bayou Salado Trading Post in Hartsel with his wife Evelyn Whatley.
Some remembrances of James Tingle KIØQI:
Wes Wilson KØHBZ. James participated regularly on the Colorado Amateur Radio Weather Net, and based on the household livestock, he would frequently close with "That's it from the two dog ranch and cathouse in Hartsel. KIØQI" He really liked the "QI" part of his callsign — when he upgraded to Extra Class he spotted NØIQ as available and quickly applied for it — but he was disappointed when somebody beat him to it — obviously nothing could have been farther from the truth, however, as he was a very intelligent person and good businessman. I think perhaps James was born a century too late, as his heart was truly in love with the "old-west." He wore his hair long, in the style of the mountain men or early settlers, pulled back in a pony tail at times. His Bayou-Salado Trading Post was unique in many ways, sporting upscale western-theme merchandise, tasteful artwork, quality western attire, antique furniture and old west artifacts — with an old "mercantile" atmosphere, including a coffee and ice cream counter. He was very civic-minded and had a lot to do with the establishment of the Hartsel Library and Community Center and remodeling of the historic buildings that housed them. He was a unique and wonderful friend who is already sorely missed.
Bernie KCØHEU and Mary Hopper:. James was a very brilliant man but at times would remind you of the proverbial "absent-minded professor". He was quoted one time "I don't become upset about the things I can't remember but I really worry about the things I do!". Some of his very close friends would at times refer to him as "ding-a-ling Tingle". He was very interested in Ham Radio and that is how Bernie became interested. He encouraged Bernie to take the test and become a Ham Radio Operator. Everywhere we look in South Park, we are reminded of James. He will be sorely missed.
Jim Jennings W5EUT. I did not know James for that long a period, about a year. I can still see him coming out of his office when I came in the store greeting me with "Mr. Jennings!!" It was the way he said it, and it was the same every time. I will never forget that memory of him.
Judy KØWGN. Not many know but James was an excellent drummer and native american flute player. He could play a bongo drum, a native american drum and several others. Ray and I were able to hear him at our house one night … he was someone with many talents.
Ray WØIVB. One cold snowy day I found my 4X4 stuck in a 4 foot snow drift. Remembering that Hartsel had a tow truck I called James to get the number. James told me the owner had moved back to Texas and took his tow truck with him. I went out and began to shovel and about 20 minutes into the job James shows up with his Bronco. Within 30 minutes we had my Explorer free. James refused any reimbursement and went back to help his wife at the trading post. This is just typical of the kind of considerate person James was. I always considered him one of my best friends and hoped some day to return his kindness. I miss him very much.
Daniel NØBN. Going anywhere near Hartsel was always a good excuse to drop by the Bayou Salado Trading Post for a short visit. My favorite memory is eating a home cooked dinner with him and his beloved Evelyn at their home on March 18, 2001 and spending a cold but wonderful night in his teepee from which I operated QRP CW. My last memory of James was in reading one of his letters to the editor in The Fairplay Flume a few months ago and thinking (with a smile) AD$*n it James@! Whether I agreed with him or not, I knew he was sincere, well intentioned and took action on things rather than merely complaining. James is now a silent key but his signals still radiate through us all. Thanks, James.
---
* Silent Key is the term used by Amateur Radio Operators to refer to an operator who is deceased, and is abbreviated SK. This page is intended for recognition and tribute to PCRC members who have become Silent Keys.Thanks to Daniel, NØBN, for collecting much of the information and pictures on this page.